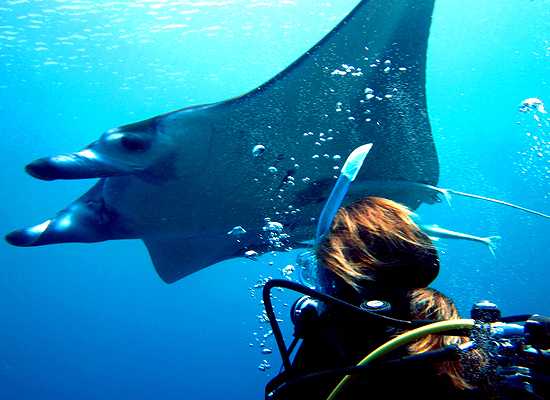 Welcome to Tida Diving Service!! "Tida", the name of our shop, means "Sun"
in the local Ishigakijima dialect! We aim to make our service like the Okinawa sun ? "warm" and "cheerful" ? as we guide you around the top diving points off the coast Ishigakijima, such as Kabira's Manta Scramble, as well as diving points off some of the further afield Yaeyama islands, such as Iriomotejima, Haterumajima! It is our policy to only ever take out small groups and we pride ourselves on our intimate, homely service.and Iriomotejima!
Our boat departs every day with a minimum of just one customer! We want you to feel totally comfortable diving or snorkeling with us, even if you are travelling alone.
Concept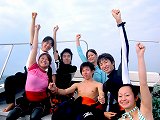 It is our policy to only ever take out small groups and we pride ourselves on our intimate, homely service.We are all about diving freely and safely! We want you to get 120% enjoyment out of the seas around Ishigakijima and we see it as our job to help you create unforgettable memories of your time diving in Ishigakijima. The underwater world offers a wonderful opportunity to meet lots of new people and we like to make the most of that opportunity in every way we can.
About Us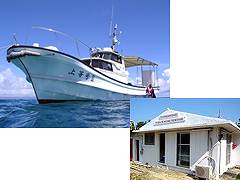 Tida first opened in 2003. The area of Shiraho where our shop is located is a village where you can really enjoy a sense of Ishigakijima and its traditions through the ages. If you are looking to enjoy the real Okinawa experience, we can recommend the package including diving and accommodation at a traditional guest house in Shiraho! Our boat leaves from the port at Shigaichi (the main town of Ishigakijima). We are happy to pick you up from your accommodation, or you can come to the shop. We are members of the Yaeyama Diving Association and Ishigakijima Marine Leisure Association.
Our Staff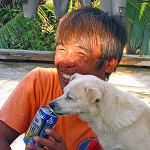 Ma-chan (Hisafumi Matsunaga)
A veteran diver with over 20 years experience as a guide! Ma-chan takes
a craftsman-like attitude to his work as owner of Tida Diving Shop, and
he has a great passion for the sea, boats and his pet dog Chobi-chan!
facebook page >>> Hisafumi Matsunaga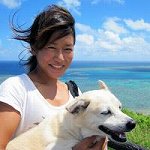 Mika (Mika Nomura)
A diving guide with 3 years of experience. After graduating from high school
Mika moved to Ishigakijima to pursue her passion for diving, and is Tida's
promising young protegee.
facebook page >>> Mika No'mra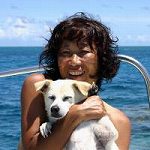 Fujiko (Fujiko Matsunaga)
In charge of the lunches. She is the ever-smiling sunshine of Tida Diving
Service.
Lunch blog >>> Today's diving lunch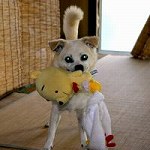 Chobi (Chobi Matsunaga)
Stays at home to guard
the fort. Although Chobi-chan is getting on in years, she still has all the
energy of a puppy and is in charge of providing joy and comfort to the guests!
Topics!!
Discount offers!!


Tida Diving Service
Address 2-11-5 Yashima Ishigaki-shi Okinawa-ken 9070242 Japan
Tel / Fax 0980-87-5530
E-mail info@tida-ishigaki.com
URL http://tida-ishigaki.com